Participation for a good cause
By entering your photos into the CEWE Photo Award 2021, you'll be doing something good. For each photo submitted, CEWE will donate ten euro cents to SOS Children's Villages - a sustainable investment in the next generation, in social stability and in the future of our beautiful world.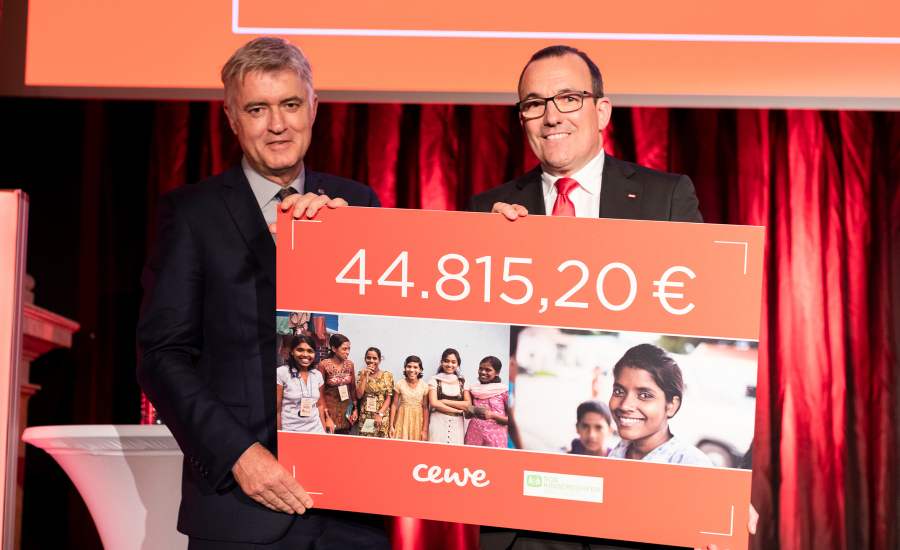 CEWE and SOS Children's Villages International
SOS Children's Villages worldwide and CEWE have been closely linked since 2013. Since then, the traditional Oldenburg company has donated more than 1.5 million euros for families and children in need. In addition to fixed projects, CEWE supports current emergency aid projects. In 2017, these included childcare in the famine in Somalia and humanitarian aid measures in the Diffa region in the border area between Niger and Nigeria. Corona relief projects were already funded in 2020. The cooperation with SOS Children's Villages has become a matter close to the heart for CEWE. In addition to financial support, the company is committed to donating in-kind and volunteering many of its employees at the respective locations in Germany and Europe. This resulted in particularly close relationships with the children's villages in Ghana, Hungary, the Czech Republic, Poland, Croatia, Norway, Austria, France, Germany and Belgium. CEWE received the first Excellence Award from SOS Children's Villages worldwide for this diverse and exceptional social commitment. CEWE sees its economic success in a very special way as an obligation to society. "Thanks to the long-term and unbureaucratic support, a lot of aid projects could be initiated and implemented", Petra Horn, CEO of SOS Children's Villages worldwide, acknowledges the sustainable contribution of the CEWE group of companies. In 2020 the company will again donate to institutions in Germany and selected international projects to promote creativity and talent among children and young people. On the left you can see the handover of the check at the Gala 2019 in Vienna, CEWE donated 10 cents to SOS Children's Villages worldwide for each photo submitted. The total was EUR 44,815.20 (corresponds to 448,152 photos).
About the organisation
SOS Children's Villages is an independent, non-governmental and interdenominational relief organisation for children, which is active worldwide. It has set itself the task of accompanying abandoned and suffering children into a better future.
Origin
In 1949 Hermann Gmeiner built the first SOS Children's Village in Imst, Austria. He realized an idea that was as simple as it was groundbreaking: every child needs a mother and grows up most naturally with siblings in their own home within a village community. This family-educational approach made the SOS Children's Villages pioneers in childcare and in the following decades they gained recognition all over the world.
Friends and sponsors in Germany: the backbone of the worldwide SOS work
When the first SOS Children's Village outside Europe was established in Korea in 1963, Hermann Gmeiner founded an association in Germany to promote SOS Children's Villages all over the world: SOS Children's Villages Worldwide - Hermann Gmeiner Fund Germany e.V. The association has developed into the financial backbone of the international children's relief organisation.
Thanks to the support of its many friends and sponsors, SOS Children's Villages have been built all over the world, giving a home to children in need. Today there are 572 SOS Children's Villages worldwide and over 2100 other projects. As a children's charity, it contributes to the sustainable development of communities in poor countries: through educational work and self-help projects for families. In addition, it carries out emergency aid campaigns after natural disasters and in crisis areas. Today, its worldwide work benefits around 1.5 million people: children, young people and family members.
Active in over 130 countries
SOS Children's Villages is a relief organisation for children in need, which is active in 137 countries today. The organisation consists of a network of over a hundred associations that has grown over decades, each of which is rooted in its own country and united under a common roof. The worldwide success of the SOS Children's Villages is based on the combination of autonomous local responsibility, global action and a simple, timeless concept.